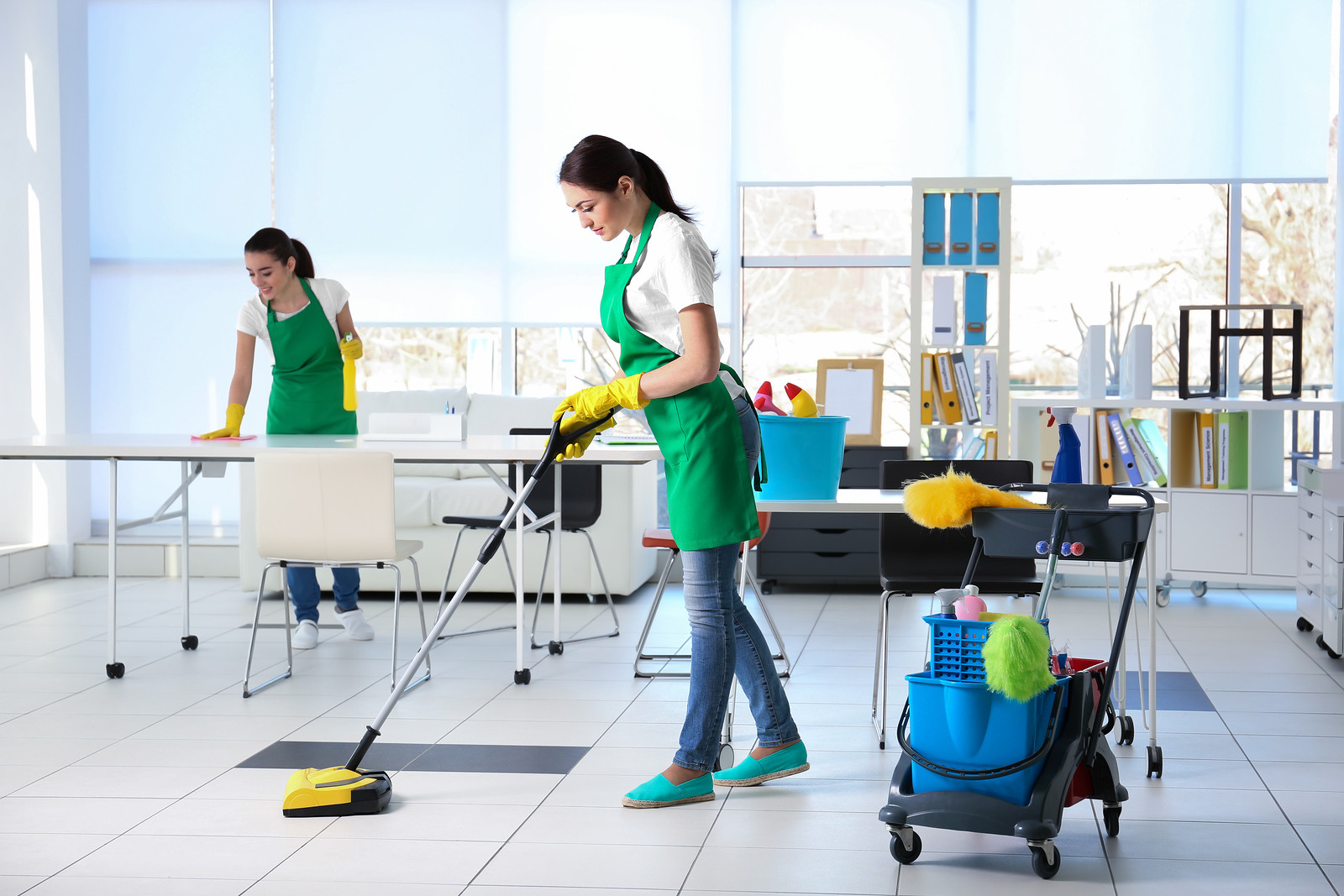 Most people spend a significant part of their day at work. While many organizations use in-house cleaning services, the cleaning performed is often minimal. This is because it only concentrates on a quick vacuum and emptying of trash. Deeper dirt and allergens remain in the hard-to-reach areas, such as within the office furniture.
It is important to note that workplace sanitation is a crucial aspect of every business. Whether you are looking to save money, time, or peace of mind, commercial janitorial services are a significant resource. From creating a safer work environment to giving your workplace a more professional appearance, Jan Pro Cleaning & Disinfecting has shared the advantages of janitorial services for your company.
Increased Employee Productivity
Many business owners do not realize the impacts of unhealthy indoor air. Various studies show that contaminated indoor air quality often leads to a significant drop in employee productivity. This is because dirty and unhealthy indoor air negatively affects human cognitive function.
Do you want a team of enthusiastic and productive employees? You can help them breathe cleaner air through regularly performed, deep, and professional cleaning that leaves your indoor air clean and fresh.
Reduced Spread of Disease
Some companies face challenges when a disease spreads from employee to employee. This spread often leads to more sick days, and with most of your staff members out of office, production often slows. Luckily, professional janitorial services are a significant factor in keeping your employees healthier and helping reduce the spread of disease.
A janitorial team will provide a thorough clean of the entire workplace, which is vital in warding off the spread of disease. They clean all shared areas such as training rooms, bathrooms, and break rooms and disinfect them to prevent employee illness.
Safer and Healthier Work Environment
Safety and health are a top priority when you are in charge. Employee health is also an issue of concern, and employees need to feel safe when coming to work. A janitorial service will ensure that your workplace is getting a thorough clean.
It is also essential to regularly clean your business's air ducts to keep your office free from pathogens. Professional janitorial commercial services take a comprehensive approach to extracting allergens, dust, mold, and bacteria, often hiding the units. They use state-of-the-art equipment to remove the harmful contaminants to keep your workplace's indoor air quality as fresh as possible. Better still, you'll have the added benefit of reduced energy costs and an efficiently performing HVAC system.
Furthermore, the best janitorial companies use greener products to handle the cleaning aspects of your business. This way, toxins and other harmful elements do not linger in the air, and perfumed cleaning products that trigger a reaction in many employees do not fill the air. Therefore, your employees and customers will rest easy knowing they are coming to a clean and safer environment.
Give Your Business a Positive and Professional Appearance
Imagine walking into a business with a stained carpet, dusty desks, and piled-up trash? It will be a negative impression, and you're not likely to come back to the business. The same case goes for your workplace. The image that you project to your customers plays a significant role in the success of your operations. A shoddy appearance signifies that you do not prioritize hygiene and that your business does shoddy work. However, a pristine and sanitary appearance produces a subtle impact on your customers and visitors. They are likely to have higher confidence in your business.
Commercial janitorial services include multiple significant steps. The most common include eliminating clutter in stairways, halls, and other walking areas, effective dust and dirt removal, and keeping trash bins clean, not just replacing the garbage bags. Regardless of the industry you are in, a good janitorial service company will have the right equipment to handle the job at hand.
Morale Booster
A cleaner working environment boosts your employees' morale. They will feel that you care about their health and comfort, hence will do everything possible to reflect your efforts. Even if you run a small operation, keeping it clean will boost employee morale. Happier employees will attract more business by handling their tasks with pride in accomplishment. Your employees will also help elevate your brand. They can post about your company on various platforms, which can have a significant impact in attracting the talent you need to advance your business.
Less Hassle
If you or your employees have to clean the workplace, it can be really time-consuming. This means you do not have enough time for other things that matter to your company's growth. However, you can spend more time working and growing your business and less time cleaning. Commercial janitorial services will take the cleaning off of your plate. Therefore, you can have more time playing to your strengths and ensuring that your business remains on the right track.
Long Term Cost Savings
Your staff members are likely to perform only the most basic cleaning process. Dust and contaminants linger in hard-to-reach areas, which can be severely damaged over time. A top-quality cleaning company has the expertise and equipment to handle all your cleaning needs. This helps prevent your office furniture, carpet, and cabinets from being heavily stained and damaged. That means fewer repair and replacement costs. The savings will be significant in the long term, and some janitorial companies offer financing options for more services if need be.
 A good commercial janitorial company will be the one-stop solution for all your cleaning needs.  The professional janitors should have extensive training and knowledge required in handling all aspects of commercial cleaning services. They should not use guesswork, instead use their knowledge and take on a comprehensive approach for every cleaning job. They should deliver top-notch quality results for every budget through the best quality products, advanced technology, and accountability. With this janitorial team, you can expect a consistent quality clean from a reliable team. The team will also give the best recommendations when it comes to your restaurant's sanitary needs.