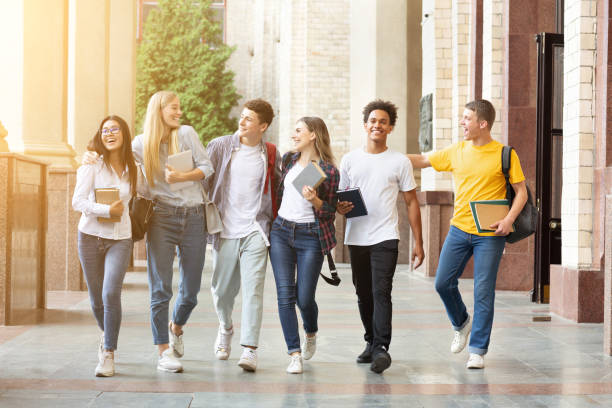 Graduating from grade school is a wonderful experience. When you walk across the stage, you will shake your teacher's hand as you receive your diploma. Your family and friends will be very proud of you as they see you make your next step towards your future. Once the excitement is over, stress may begin to take over. You will suddenly realize you are going to be a first-year student at the university.
University may be your first opportunity to explore the world on your own without the guidance of your parents. How will you handle a large workload? Do you know about resources to help you academically like office hours or custom essay writing services USA as a foreign exchange student? Here are the top four tricks to succeed as a first-year university student.
Know the Lay of the Land
Did you visit the campus with your parents for a student tour during your senior year in grade school? Did the tour guide tell you about the university's history while walking you to common areas like the dining hall and science labs? A guided tour is an excellent way to determine whether or not you want to go to the school. It helps you get a feel of what university life is like. However, it does not show you where your classes are, where your dorm room is located, and how long of a walk it is between your classes.
When you arrive at campus, you should find where your classrooms are located and take a pretend walk like it is your first day of classes. For example, if you have English 101 first and then Chemistry 102, you should try walking from your dorm room to English 101 and end at Chemistry 102. You can figure out how much time you have to get from your dorm to your classes and from your classes to other classes. It will prevent you from being late on the first day and making a bad first impression on your professor.
Utilize Office Hours
Professors offer office hours to answer your questions about assignments and help you better understand the material. Some professors offer walk-in office hours. For example, they will let you know on the first and second Tuesday of the month that their office will be open from 4:00 pm to 6:00 pm. You do not have to sign-up, but you can simply go during this time and wait in line to speak with your professor.
Other professors offer office hours by appointment only. Office hours are a wonderful opportunity to sit and work with your professor one on one. University in the USA is not cheap. You want to take advantage of every free service to further your education.
Student Resources
There are many other types of student resources available. Luckily, with the advancement in technology, there are free resources online. You can find explanations about nearly any subject. Are you trying to learn how to write an expository essay? Do you need extra help with your biostatistics class? The internet is a wonderful tool if used properly.
When you do not have time to put in the extra work because of your very busy schedule, you can also find custom essay writing services in the USA. The company employs a team of professional writers and editors. It is 100 percent legal and they will write your essay for you. You can focus on sports, other classes, or studying for your exams while professional writers research, write, edit, and review your essay for you.
Seek Advice from Peers
Being a first-year university student is stressful. You may not understand why a certain professor is acting one way while another professor does not explain their expectations. You may be struggling to make friends or balance your course load. You can ask your peers for advice on how they are handling their first year of university and what tips and tricks they would advise.